Get to know us at Laserdome+
Must Call to make Reservation until January 18 (604)985-6033  to come in and play.
Are you ready to have fun?
Ken Ahn, the owner and operator of Laserdome Plus, originally ran a small laser tag facility off of Londsdale since the year 2000. He wanted to create a bigger and better experience for his guests, so that's what he did! Laserdome Plus was newly built, and opened in the year 2007.
Laserdome Plus is an activity centre for all ages. It is most famous for its 4-level, 7500 square foot laser tag arena. There are also 3 rock-climbing walls with a total of 14 auto-belay lines to accommodate large groups. We also have a huge soft-padded jungle gym, called Space Jungle, for younger children to enjoy.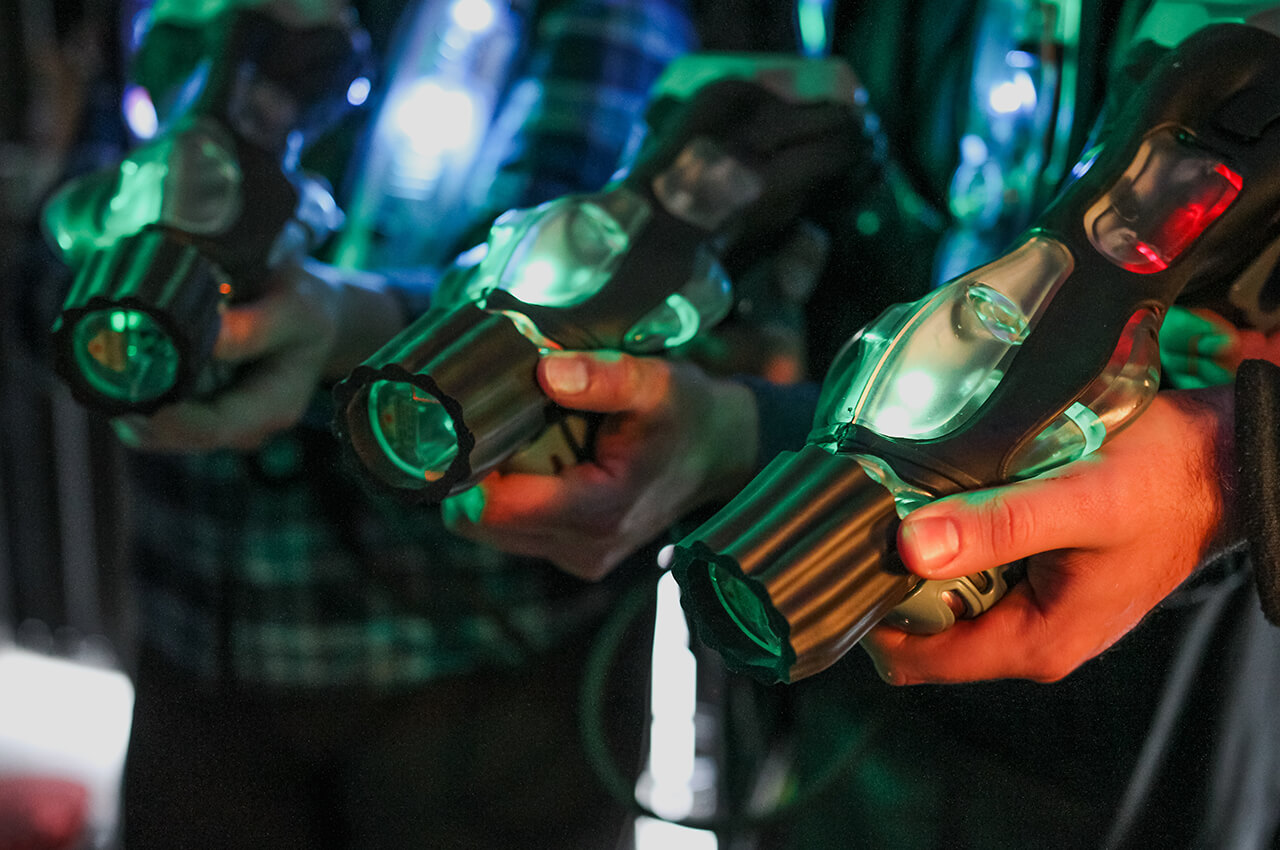 Have a blast at Laserdome Plus for birthdays, corporate events, or just drop-in on a rainy day for some fun. Laserdome Staff are always striving to provide you with the best service, so it's a perfect way to keep kids active while parents take a break with a fresh, hot cup of coffee. Book your Laserdome activities ahead of time because a reservation is the only way to guarantee your spot!
One Of the Largest
Facilites
Our facility is among the largest in North America, including a 7500 square foot arena with four levels connected by ramps. Colourful LED lights, smoke, black lights, fluorescent paint murals and music combine to create an exciting atmosphere for your enjoyment.
I went to Laserdome for the very first time last week with my friends and our kids to play laser tag. We were 7 adults and 4 kids. We all had the most fun time there! I'm impressed, however, with the customer service. The owners and the staff are the kindest and most generous people that I ever see here in Greater Vancouver. We'll definitely be back many times!
Had a great experience here on the weekend! The owner was super sweet and fun. I'm 28 and had a blast reliving my youth. Would definitely come back with a group of friends again!
We just had our son's 7th birthday party here. The kids loved it and the staff were amazing with the kids. Our party coordinator did a great job and was very attentive. The owner and staff are super friendly and very accommodating. We've been here before for other birthday parties and on rainy days to keep our little guy entertained and every time we've been happy. Will continue to keep going. Keep up the great work!