See what we have to offer at Laserdome+
Ready To Have Some Fun?
Join In On the Adventure
shoot em' up
Laser tag arena
Laser tag is the ultimate interactive amusement adventure game for all ages. Players enter a futuristic laser tag arena armed with battle vests and phasers to test their skills in a fun, non-contact game of team play. Physical ability, mental dexterity, problem-solving and planning are an integral part of the game creating an environment that is challenging for adults and fun for children and youth.
Our facility is among the largest in North America, including a 7500 square foot arena with four levels connected by ramps. Colourful LED lights, smoke, black lights, fluorescent paint murals and music combine to create an exciting atmosphere for your enjoyment.
Rules: No running, No physical contact/rough play, No climbing obstacles, No sliding, No food or drinks.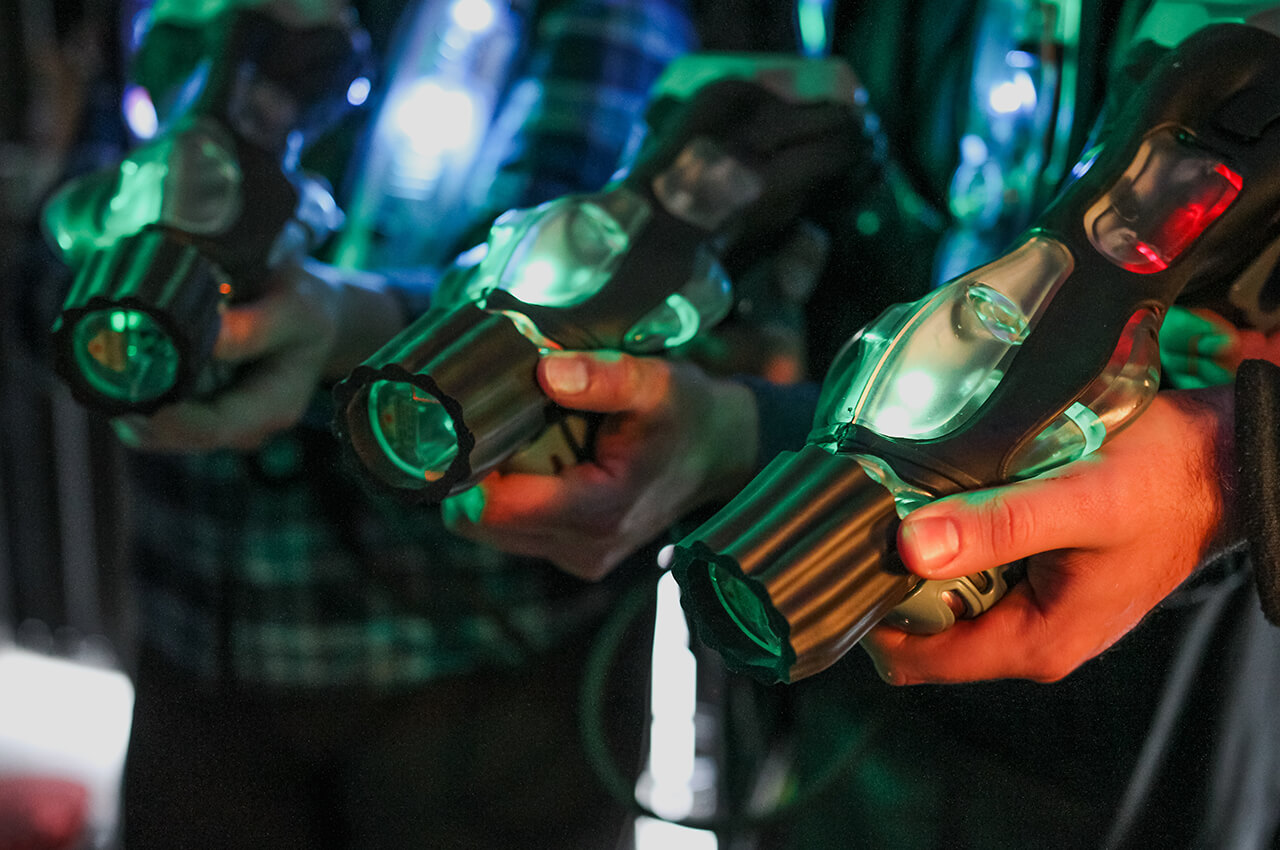 Test Your Abilities
Rock Climbing
At Laserdome Plus, we believe that getting active should be fun. Our 3 rock climbing walls are artificially constructed with grips for hands and feet used for climbing. The walls have 14 different auto-belay ropes that make it extremely safe for climbers. This feature also allows all ages to enjoy a safe and exciting experience. Climbers can develop their confidence, strength, endurance, and mental control, as well as agility and balance.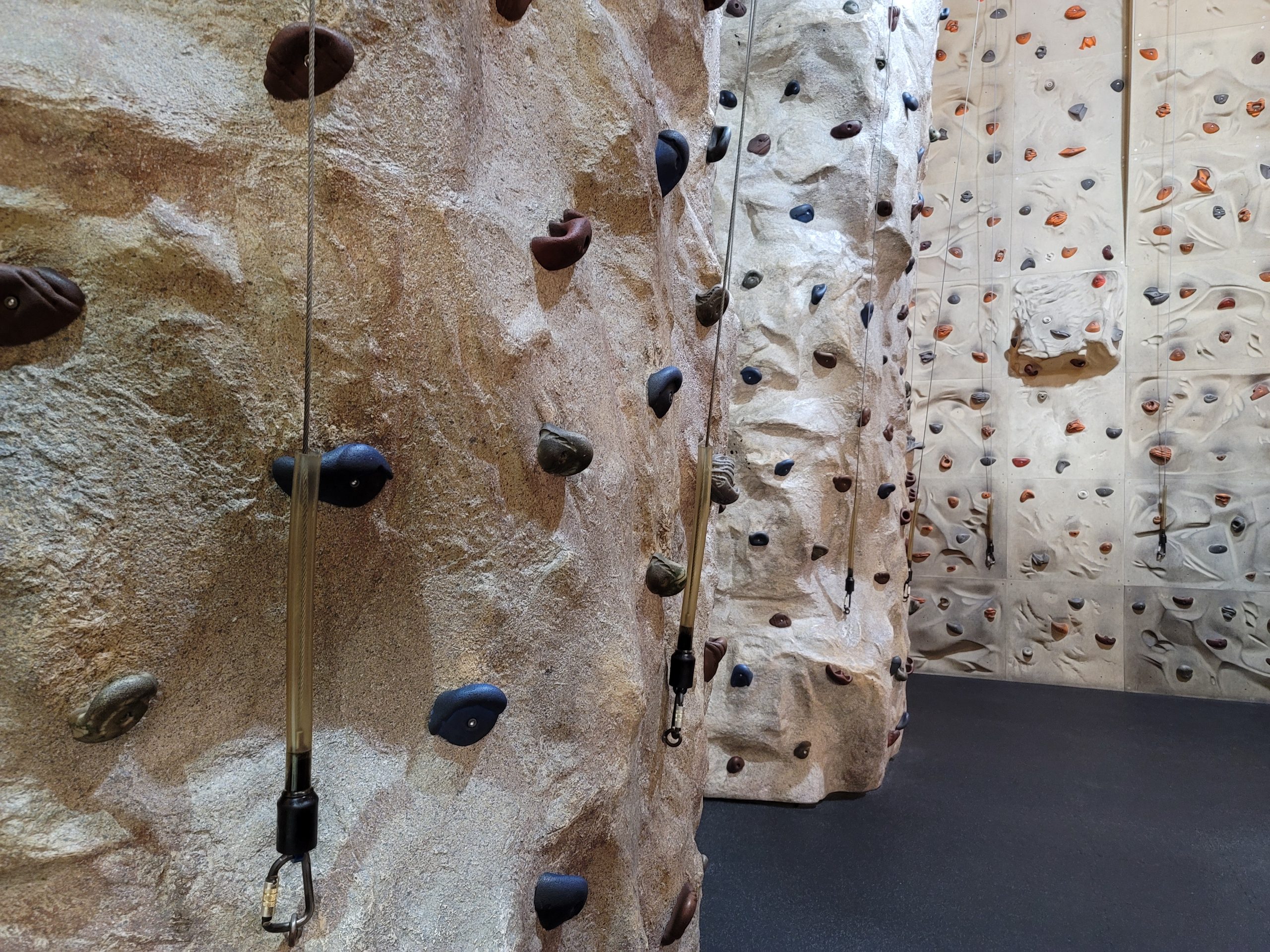 indoor playground
Space Jungle
Our 24 foot tall, soft jungle gym with obstacles galore! It has 2 rope bridges, a Club House Space Station, 2 Lookout Posts, a slide, 2 Web Climbs and even a tunnel into the Laser Tag area to watch the games. Space Jungle is for those 10 years old and younger to get active and have fun. Remember to bring your socks!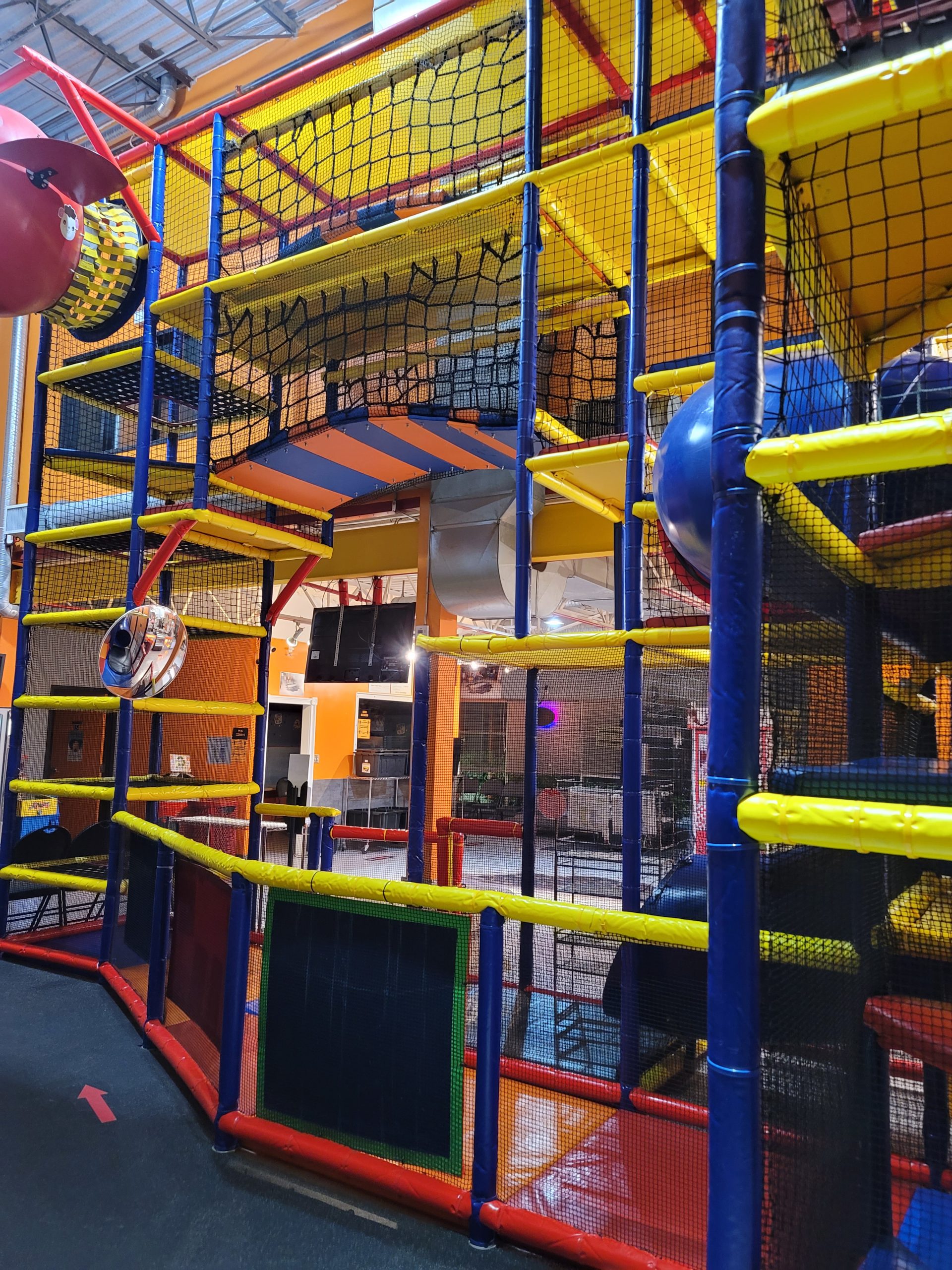 Have a blast at Laserdome Plus for birthdays, corporate events, or just drop-in on a rainy day for some fun. Laserdome Staff are always striving to provide you with the best service, so it's a perfect way to keep kids active while parents take a break with a fresh, hot cup of coffee. Book your Laserdome activities ahead of time because a reservation is the only way to guarantee your spot!